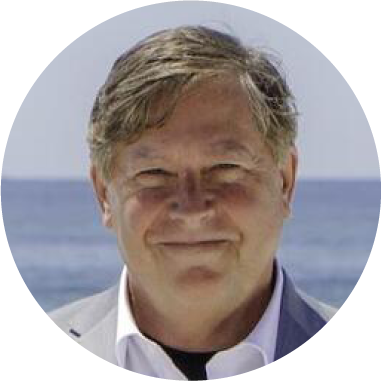 Roger L. Voisinet
Associate Broker
Since 1987

Charlottesville, VA
A Few Things About Roger...
RE/MAX Life Time Achievement Award and RE/MAX Hall of Fame Member
EcoBroker certified (First east of the Mississippi)
First member of the Association of Conservation Real Estate.
First local broker member of the US Green Building Council
Head Coach of the Univ. of Virginia Ice Hockey Team, ACC Ice Hockey Hall of Fame
Over 44 years experience in local construction/real estate business
Builds environmentally-sophisticated homes
Real Estate Finance at Harvard University
---
Testimonials
"Roger is the Wayne Gretzky of Real Estate!"
—Michael P., Lewiston, Maine
"Inventive; ingenious; results in unusual contracts and sales; good work!"
—Hank B., Boca Grande, Florida
"I have never in my life dealt with anyone who did a better job of anything than Roger does. Not only was he knowledgeable and professional, but his kindness to me as an out-of-state owner went far beyond what I had a right to expect…There's nothing he could have done better."
—Judy H., New York, NY
"Thank you for all of your help last Summer. You were quite amazing: unflappable, encouraging, always so incredibly quick to answer my emails and phone calls; reliable and super-efficient. I am your number one fan."
—Rita F., Ivy, Virginia
"I have been directly involved in the buying, selling, renovation, and management of various properties since 1972, and have worked with Roger Voisinet for nearly eight years. Roger's work ethic, intellect, common sense, pleasant disposition and in-depth knowledge of various available properties throughout the Charlottesville region and beyond makes it easy for me to recommend him as the finest realtor with whom I have ever worked."
—W.R. "Win" W., Afton, Virginia
"I've used Roger three times — I'm amazed how quickly he can sell a house!"
—Mike A., St. Louis, Virginia
"Roger is as resourceful as they come. He's a dedicated professional and friend that really gets the Charlottesville market after residing here for many years. His approach to real estate is relationship-driven and client-interactive, and provided us with a seamless experience."
—Mark and Syl Trowbridge, Charlottesville, VA
"Roger helped me focus on exactly what I wanted in a home. No time was wasted driving around in circles. I bought the first – and only – house he showed me!"
—Sally M., Ivy, Virginia
"I have bought two homes with Roger Voisinet's assistance and must admit to being an exacting and cantankerous client. Nonetheless, Roger has consistently provided timely, professional and knowledgeable help, in a very personable and considerate manner. I greatly appreciate his services and his contribution to the community."
—Dr. Martin A., Charlottesville, Virginia